This is a project I did back in September/October of last year, and if you've seen
my Ravelry
, you'll already have seen it!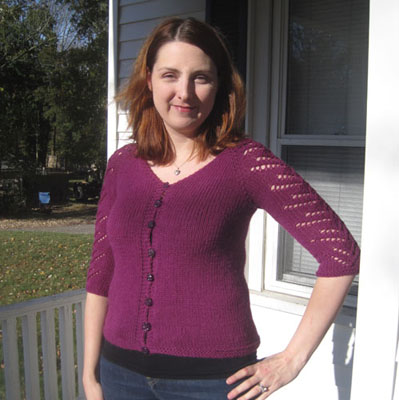 This is the "Hopp" (or "Hope") cardigan by Yarn-Madness. I was lucky enough to be a tester for this pattern, and am happy to report that it's a great pattern! It's easy to follow, knit up fairly quickly, and the result is beautiful and fits nicely. I would knit this one again!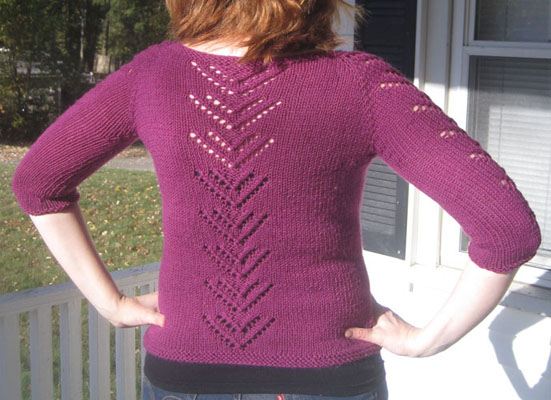 I made mine in Berroco's "Ultra Alpaca" in the Orchid colorway, and scored some beautiful glass buttons on Etsy to add an extra something special. The buttons are all flowers, and all the same color, but the design on each one is slightly different, which I thought was fun.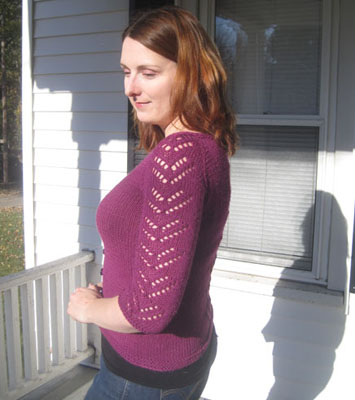 So that catches me up on
finished
knitting projects, but I might as well go ahead and post about the most recent
unfinished
knitting project too: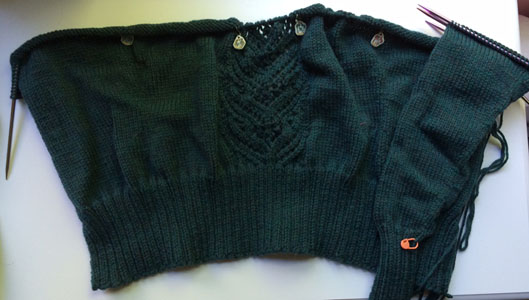 This is the "Ginny Cardigan" from Interweave Knits' "Unofficial Harry Potter Knits." I started it back in September and worked steadily on it before and after knitting Hopp during the test period, but then I wandered away from the regular knitting kick I'd been on. Every so often I pick it up and do a few rounds on the sleeve, but then I get distracted by assorted sewing projects again. ;)
Speaking of sewing projects. . . I'll post about those tomorrow!