Among my assorted goals for 2013 was to use at least one of the new patterns I bought in 2012. I'm pleased to report I've doubled that, since I used my Sewaholic Thurlow twice!
I was headed on vacation, and realized only one pair of shorts fit me at the moment, as I was at my higher weight and had a bit of a tummy. Can't go to Florida for a week and only wear one pair of shorts! So I decided to give the Thurlow pattern a try, and I selected some ridiculous dotted fabric, because, well, it suited the theme of my destination! ;)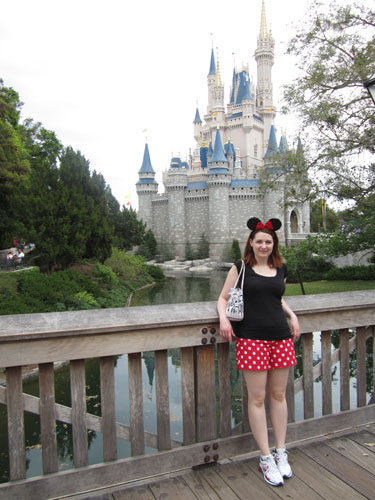 I was pretty pleased with how they turned out, especially how I pretty much made them in one day - including flat lining each piece by hand, as I was worried my novelty cotton was too thin. (And it was; lining it made them the perfect weight!) Please excuse my poor pattern matching! I gave it my best shot, but this fabric was cheap and the dots weren't the exact same space apart, so it was nearly impossible to line up. I got as close as I could with the fronts, but had to give up with the sides! Anyhow. . . The front: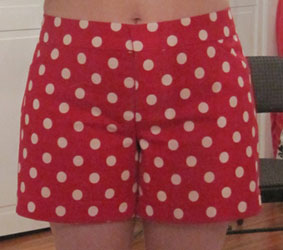 They fit pretty well! However, I did have to drastically let out the crotch area, because it would have been
way
too tight, (a complaint I've heard from others who have made this pattern, so that is definitely a watch point).
The other issue I had is that they are much longer in back than in front: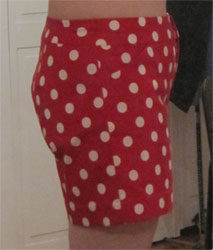 I haven't quite decided if this is an issue with the pattern or with my body not being right for the pattern. Maybe my rear is too small (or my belly too big!) for this particular pattern, and so it's pulling funny. Once I actually wore them around, I found that I do get a little crease beneath the, erm, cheeks: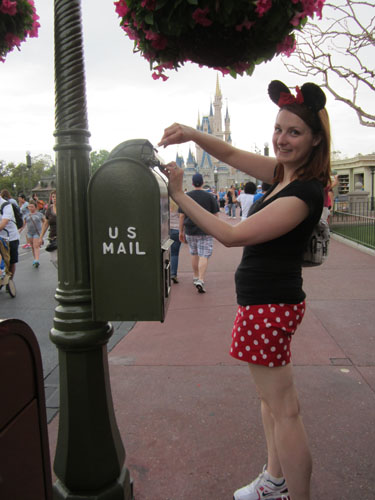 This adds to my theory that these shorts are designed for someone with more oomph back there than I have. . .
Still, they were so comfortable that the next day - which was the day before I left - I whipped up another pair! This time in some black cotton I had laying around which was a remnant from something else. I had such a small amount of fabric that I had to play a little Tetris with the pieces, but I got it to work!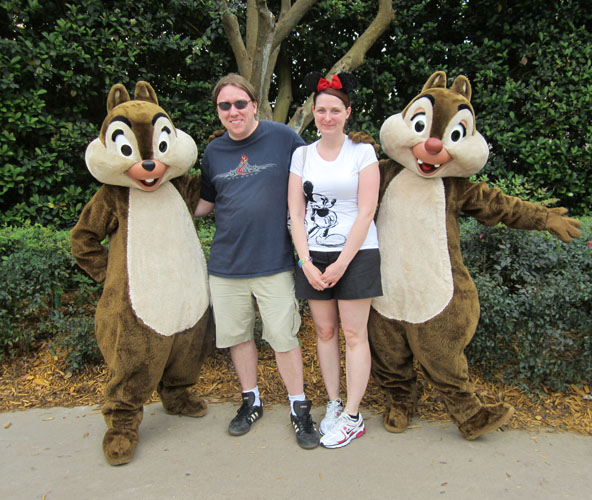 I think with a little tweaking, (I think I just need to pinch that extra below-cheek crease I was getting right out of my pattern piece), this pattern could become my go-to for comfortable summer shorts, and I'll definitely have to give the pants a shot as well at some point. . .
Stay tuned, because I definitely have more to post about! I've finished another cardigan save for buttons, and am hard at work on a couple of warm-weather dresses because spring has finally sprung here in Massachusetts! Hooray!