I made another set of towels!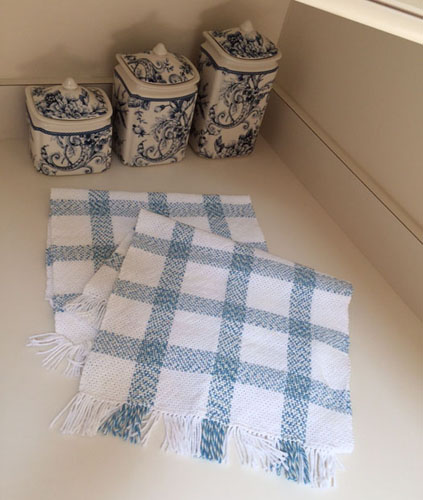 For this set, I again used the Lily Sugar 'n Cream cottons, this time in white and then a blue twist ("denim"). I wanted them to match my Granny's new white-and-blue color scheme for her kitchen (including these pretty canisters that Mom and I got her for her birthday).
Warping the loom for these towels turned into a bit of a fiasco. I tried to recycle paper that I used for my last towels, and I think the paper was weakened, so it kept bunching up and tearing. Long story short, I ended up unrolling the back beam entirely, and basically direct warping the loom. Live and learn!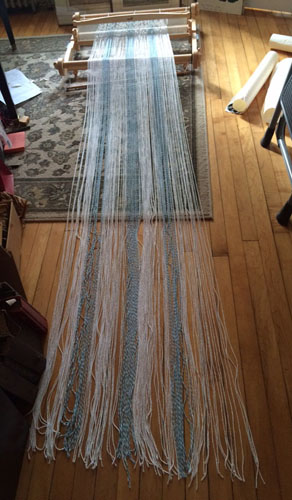 As you can imagine, I definitely had to keep the cats out of the room during this phase! But my most string-obsessed cat, Woody, always enjoys supervising the actual weaving process. . .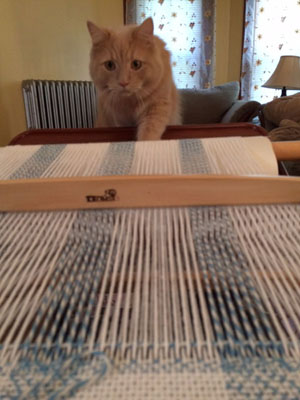 I once again used hemstitching to finish the ends of the towels. I'm obsessed with this technique! I just think it's beautiful and neat.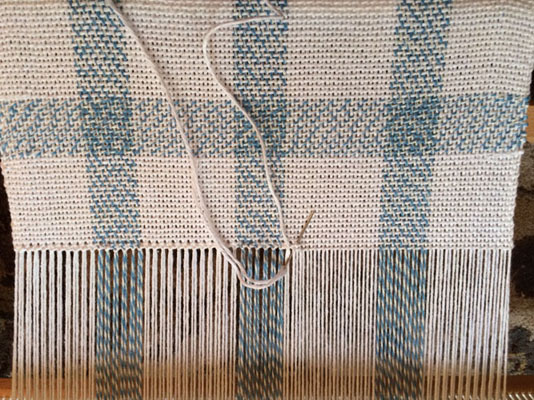 Hilariously, before I started really getting into weaving, when I bought my first cone of white Sugar 'n Cream, I remember thinking,
I will NEVER use all of this!
Well, that first cone is on the right, and on the left is the second cone that I had to order with Amazon prime so that I could finish Granny's towels!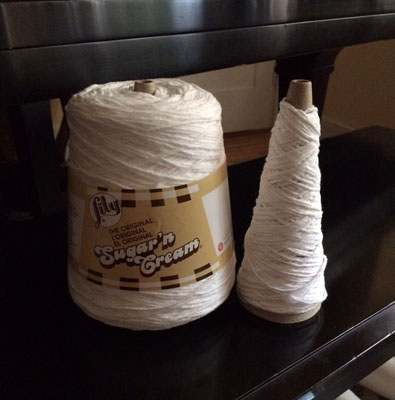 And since this photo, I've already taken a significant bite out of the second cone, because my Mom asked me for a table runner like the towels! I'm already more than halfway done with the table runner, so hopefully I'll be posting about that soon!