I have finished my mystery project, and am ready to reveal it!
This crazy skirt was made from a 1950s McCall's pattern I had laying around in my stash: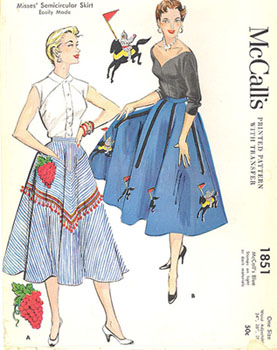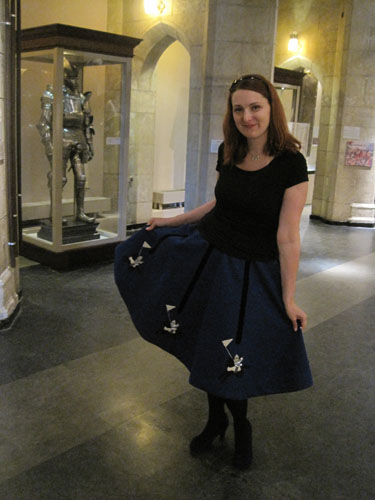 This is one of those patterns I have had in my stash for a while, and probably bought because it was whimsical and made me laugh, but never actually believed I'd make. . . Until my husband volunteered to do a 501st event at the Higgins Armory museum in Worcester, MA. This is a museum that is nothing but suits of armour, swords, and things like that. You know you've found the right place when you roll up to a building that looks like a fortress and has a giant knight looming over the top of the building!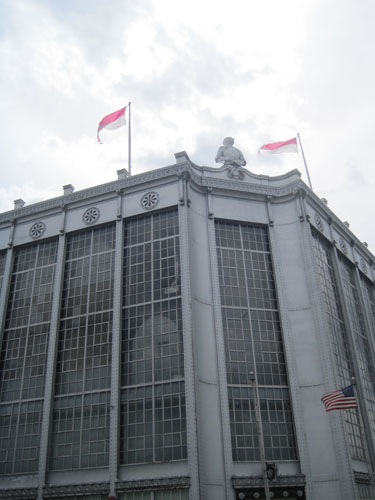 Glenn stayed very busy taking tons of pictures with padawan-sized Star Wars fans as part of the Higgins Armory's "Star Wars day" event, but I managed to steal him long enough to get a picture of the both of us. . .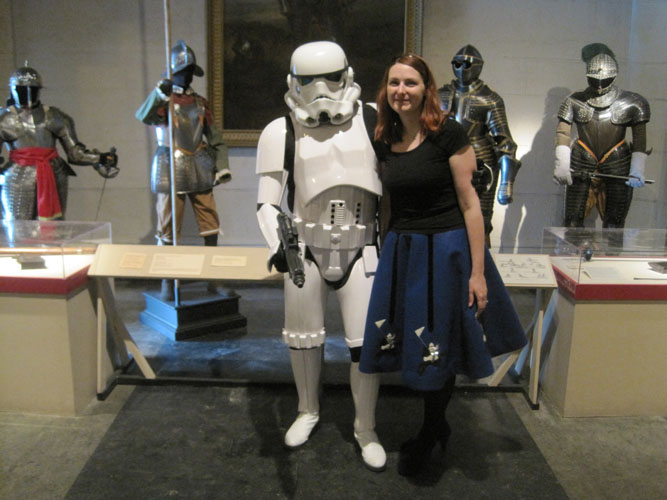 And for him to take silly pictures of me looking frightened of the knights. . .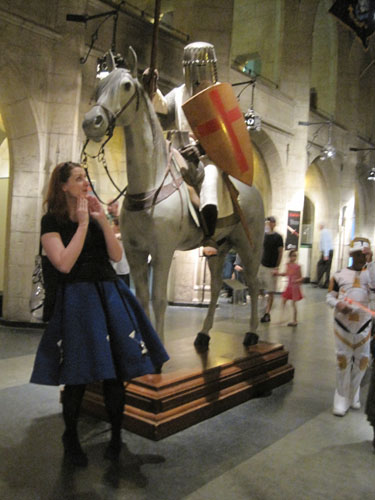 And for me to take silly pictures of him "blending in" with the exhibits, HAHAHAHAHA!!!!!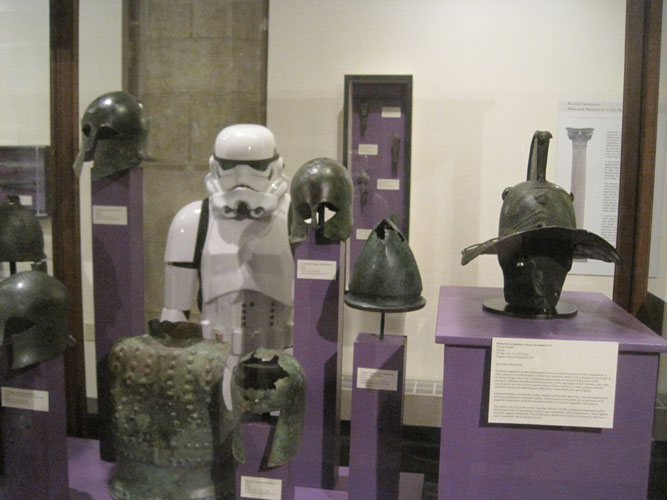 All in all it was an awesome day, and I had a blast wearing my new skirt around. There was a hint of sadness though because this museum is actually going to be closing for good at the end of this year. :( The collection will all be moved to another museum in Worcester, but in my opinion, it won't even be one tenth as cool as it is now, in this building that was built specifically to hold the collection, and made to look like a castle inside! Also, the museum has all kinds of cool things like this Star Wars day event, and other completely amazing events like a sleepover event for kids! It's just so sad to see it go. If you live in the area and have an interest, you should totally check it out before it's gone! (And, if you want to read more about the museum closing and why, you can check out
this Boston Globe article
which talks about it).
I took a lot of pictures as I went along working on this dress, and a few of them are on my Instagram page. . . Additionally, here are a couple that I like. . .
A close-up of one of the knights: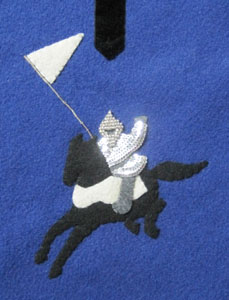 And, the skirt laid flat, before I sewed up the back seam and attached the waistband: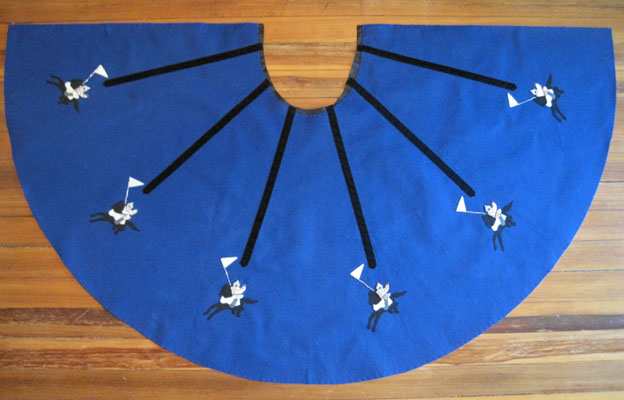 After our Higgins Armory adventure, we hopped in the car and headed right over to the Brimfield antiques show (and stayed over night and hit the show a second day, mwah ah ah!) I had fun there too and got some great patterns! A few of them I'll be keeping for my personal collection, but I did come across quite a good size lot of patterns in large sizes (38"-46" bust) from the 1950s-early 1970s. I just added them on
Etsy
, and further more, I am so incredibly excited about how my skirt turned out, and wanting to spread some joy, so for the rest of the week, you can use the coupon code "higgins" to get 10% off anything and everything in
my shop
! Enjoy! :)